CREATIVITY AND INSPIRATION: PODCASTS & VLOGS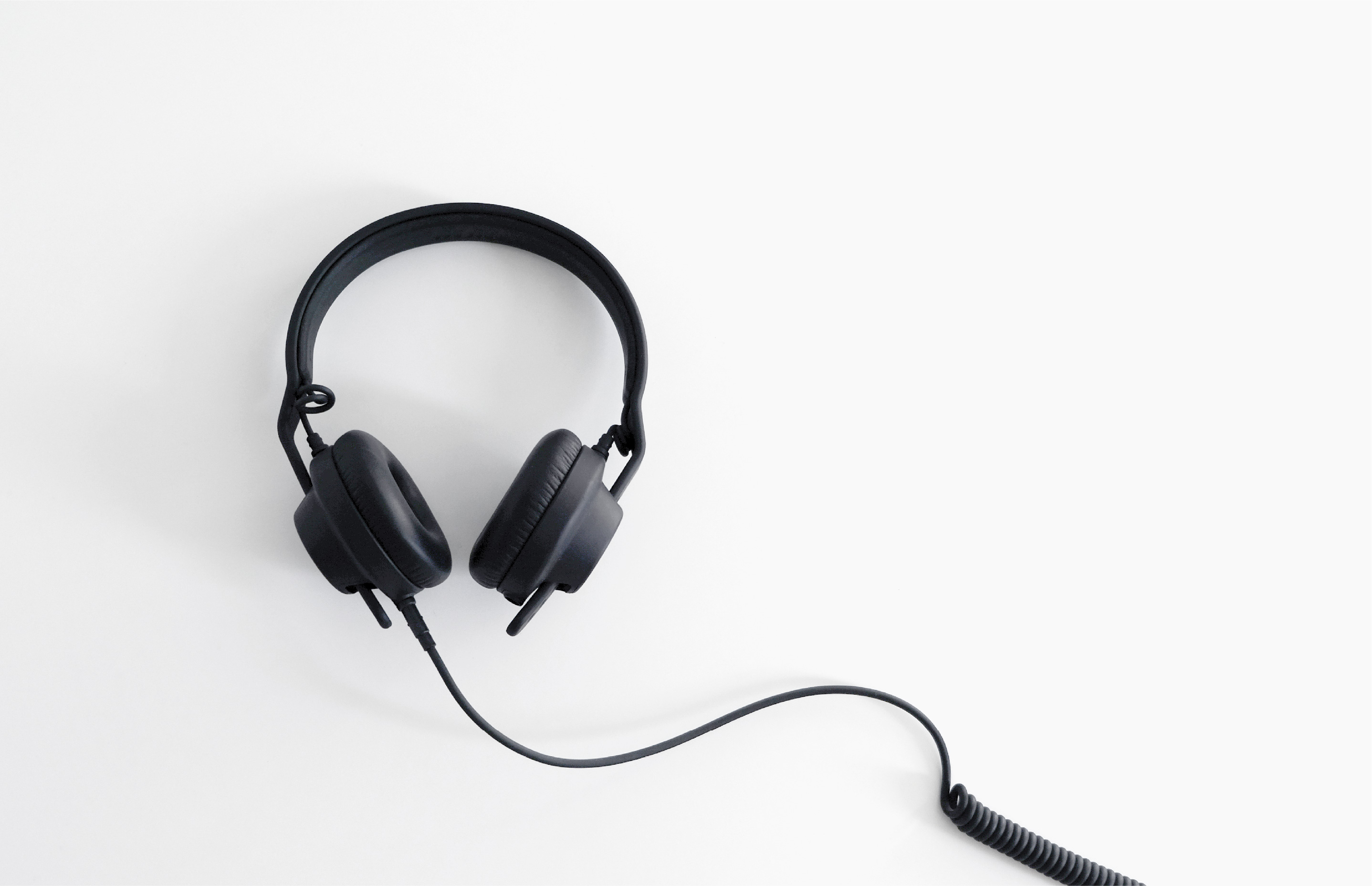 Aren't we, designers — and in fact all creative minds — rather good at finding inspiration and being creative? We click through our favourite visual blogs, flip through pages of that well-thumbed book or venture to design stores and galleries. We learn where and how to look to get our creative wires sparking, landing on the next great idea. Generating ideas is likely to be the most exciting part of every designer's work process and therefore "being inspired" will always be a very crucial element of it. Simply because inspiration does not only fuel our creativity, but it also remains undoubtedly one of the most powerful tools anyone can master: 
Creativity inspires ideas, while ideas empower change.
Following our ideal career path, understanding our strengths and recognising our weaknesses helps to solidify the direction of our own professional curiosity, trajectory and competence. We know what environments we perform best in, how to best collaborate with others and why we follow a series of procedures in order to get that project done. Yet over time, if we do not pay enough attention to our creative processes, we can become entrenched in them. And it's exactly this gradual creative comfort that causes us to overlook the most important aspect of creativity — the fact that too much rigidity in the creative process can decrease the overall level of it.
How often do we feel truly inspired? Every day, every week, every month? Could we reach our peak level of creativity and keep it there all of the time? Yes is the answer. 
Once we learn to regularly challenge those routines, processes and perhaps already slightly outdated knowledge, we can then find ourselves not only being highly motivated, inspired and creative, but also growing as professionals and as human beings. Our challenge might include learning another design software, striking a greater work/life balance or discovering new perspectives outside of our immediate interest and comfort zones. That said, let's extend our inspirational sources beyond the usual scope — let's book that course, listen to new music or go for a walk right now. Let's switch up our routine, push ourselves in a different direction and seek a bit of novelty every single day. It will have a profound and long-term effect on our creativity.
And if you're looking for a new perspective or fresh inspiration right now — here's a list of some of my favourite humans, podcasts and vlogs. I get an incredible amount of inspiration, value and information out of other people's perspectives, life stories and creativity and I hope you will too!
Matt D'Avella
Matt D'Avella not only embraces a growth-mindset, but is one of the most inspiring living examples of it in the current creative space. His videos range from filmmaking, freelancing, minimalism, technology, productivity to — my personal favorites — the 30 day experiments. He also runs The Ground Up Show which inspires creatives to make things happen. Check out Matt D'Avella's podcast. 
Gary Vaynerchuk
If there was a God for "side hustle", it would be Gary Vaynerchuk. His impressive story, countless achievements and social media wisdom, together with his just-go-for-it attitude has already inspired so many of us to pursue our true passions. Thank you, Gary! Check out Gary Vaynerchuk's youtube channel.
Tyler Babin
Babin is, in my opinion, one of the most talented filmmakers, photographers and storytellers around today. He creates truly inspiring videos in which he talks about his creative journey, process and mindset. His tutorials, 24 Hours With series and Tuesday Morning Coffee podcast are all pretty ace too. Check out Tyler Babin's youtube channel. 
ColdFusion
By far the best destination for science, technology, business and history. ColdFusion's eye-opening videos and well-researched, clear and concise storytelling covers topics such as emerging technologies, the rise and fall of companies, seminal points in technology and fascinating stories in business and economics. Check out ColdFusion's youtube channel. 
Casey Neistat
Casey is a filmmaker and multi-media company co-founder. He's best known for his vlogging (have you seen Bike Lanes yet?) His daily vlogs are usually about travel, family, filmmaking, creativity and film gear. His common sense, big heart and daring attitude ("Can't fly drones in NYC? Well, gotta get that B-roll!") will definitely inspire anyone to be even more creative. Check out Casey Neistat's youtube channel. 
Rich Roll
Rich Roll's podcasts are, without a doubt, the best in the physical and mental health field. His in-depth conversations with experts from many interesting fields, such as fitness, nutrition and spirituality are a great educational and a continually inspirational source that never disappoint. Check out Rich Roll's podcast.
The Minimalists
Most people think being a minimalist means getting rid of all our possessions and never buying anything again. In my opinion, the movement's most valuable message is to reevaluate our priorities and make time for our health, relationships, fulfillment and happiness, instead of buying excess stuff — stuff we don't need in order to impress people we don't care about — food for thought, isn't it? Check out The Minimalists podcast.
Having an awesome idea, wanting to disrupt the status quo and aspiring to become a household name might be solid enough reasons to keep us motivated every day. Yet to build a digital product — to build a great digital product — also requires perseverance and hard work. A lot of it, in fact, if you don't work smart.